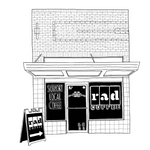 6am-12am daily
Upland
The birthplace of Rad Coffee - Downtown Upland. Enter to discover walls plastered with gritty flyers, stacked merch, and drinks ready to fuel your rebel spirit.
take me there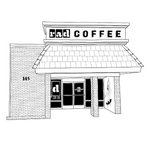 6am-12am daily
Covina
Discover your new go-to coffee haunt at Rad Coffee in Downtown Covina, complete with the spine-chilling Horrorcade! Immerse yourself in the terror with over 10 horror-themed pinball machines while you savor your favorite brew.
Take me there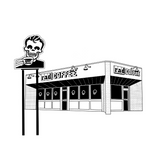 6am-12am daily
Long Beach
As you approach Rad Coffee's Long Beach spot in Bixby Knolls, keep your eyes peeled for our corner lot - you can't miss the massive, illuminated Rad Coffee sign that marks your arrival! Come on in and get your fix of offbeat goodness in a misfit cup that matches our vibe.
Take me there